Pledge on the eve of Vigilance Awareness Week 2019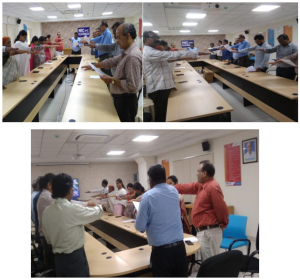 The vigilance awareness week with the theme "Integrity – A way of life" is being observed at NIC
Andhra Pradesh State Centre, District Centres and other NIC offices in the state from 28th October
to 2nd November 2019.
As part of it, Dr Inya Nehru, State Informatics Officer along with officials and other staff members of
NIC Andhra Pradesh took pledge. The DIOs and ADIOs also took pledge at respective District
Informatics Centres through VC.